PACKERS AND MOVERS IN NERUL
Shift your Home, Office, Labs, Godown from the most reputed & renowned packers and movers in Nerul. Sai P&M understand numerous complication arises during moving house property. For that we movers and packers in Nerul will help you to reduce your stress and assure you hassle-free office & home moving experience. We also provide car transport services in nerul by offering door to door delivery of cars & bikes to all over India.  No matter how long you want to transport your household goods, our service will deliver your belongings in a safe & sound position.
Sai Packers & Movers in Nerul is a pinnacle name in the field of shifting service provider. We are a well established relocation company serving our clients since 1995. We have deliberately uplifted our reputation by providing potential & remarkable shifting experience to our clients. By the fulfillment of clients need sai packers and movers have emerged as a prepotent market leader in the shifting Industry. We are always forefront to serve you the amazing packing & moving experience.
Our wide range of moving services whether you need a local mover to shift within Mumbai or to any other state in India will help you to cover all your shifting requirements. From the last 3 decades we have done numerous shifting as per clients' needs such as banks, laboratories, Industries & godowns locally & all over India. We Sai P&M is usually known for offering our service at the lowest possible rate. We having the best solution for you to get rid of shifting worries.
Sai Movers and Packers in Nerul is an impeccable & exceptional match in home & office relocation. Whether you want to move a single item or an entire home or office goods, We will assist you the best within the affordable quote. Planning & scheduling is a must for client as well as for shifting company. Clients can go through the checklist made by us to know what all steps need to be taken before shifting. Just 1 call to our nerul branch & get relax.
We Sai Packers and Movers Nerul offers all kind of moving solution household shifting, office relocation, car transportation in local & domestic.
Contact Us for Packers and Movers from Nerul Navi Mumbai to any destination within India.
Looking for Home Shifting Company? We Movers and Packers in Nerul are Top Service provider.
N0.1 Household goods Relocation Service Provider in Nerul within affordable Budget.
HEAD OFFICE
---
ADDRESS: E-1/7, C-9,
Nandan Van Apt, Sec- 10,
Near Sai Baba Hotel, Nerul West,
Nerul Navi Mumbai- 400706.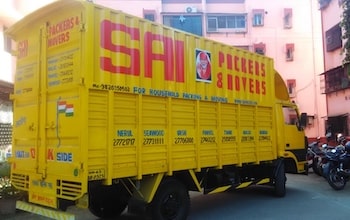 WHY CHOOSE US:
Special Discount to Nerul Localite.
No.1 Local Shifting Service Provider.
Get Best Service within Budget Quote.
Get Survey Quote Instant within 12 hrs.
Mumbai to All India Transport Service.
SEARCH KEY SOLUTION:
› Home local packers & movers in nerul.
› Office shifting services in nerul.
› Car transport in nerul (Car carrier).
Local and Domestic Home Relocation made easy by Sai Packers & Movers.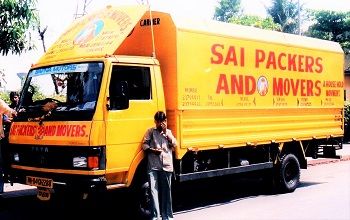 Frequently Asked Question (FAQ):
1. How can I know charges for my Home Shifting?
Just contact us through our mobile or landline number and share details of household goods to move. If you having too much stuff than share your address so that our surveyor can visit and inspect all household goods.
2. What are the charges for Home or Office visit inspection for Quotation?
Sai Packers and Movers does not charge for Home or Office visit Survey. We provide free of cost quotation at your location.
3. On what basis Home Shifting charges are calculated?
Sai Packers and Movers calculate charges on the basis of distance, manpower required, packing material to apply, Stairs or Lift availability, and many other factors.
4. Can Packers and Movers remove my split A.C.?
Yes, Sai Packers & Movers can arrange A.C. technician for removing as well as installation of A.C within Mumbai. For many years we are in touch with most trusted expert technicians.
5. What is my responsibility before moving day?
You should sort and segregate the goods which are not to be moved. All the necessary documents require throughout shifting, Valuable goods, and Cash should be hand-carried. If required than arrange society's permission letter.