PACKERS AND MOVERS IN ULWE
Get your shifting done from sai packers and movers in ulwe because we are the only moving company who have well organized and systematic management to complete our clients work without any hitch. We are the most recommended company as people likes and appreciate the way we complete the shifting work done. Since 1995 we are pioneer in providing the movers and packers service in navi mumbai, mumbai & thane. From last 2 decades we have overcome in various packing and moving factors so as to provide our customers safe, smooth and hassle free service. Whether you want local packers and movers service in ulwe or need to move in other state nationally. We can help you to carry your shifting in a smooth, superlative& proficient way.
Ulwe is a newly developed area in navi mumbai. As we know that ulwe property price is rising day by day. people are getting attracted towards ulwe property in terms of investment. We sai packers and movers ulwe have noticed that people residing in different part of mumbai are getting settled in ulwe. So as to shift household in ulwe people search for the professional & best packers and movers in mumbai. No other packers and movers can be more reliable, flexible, secure and experienced than us. we are well known for providing quality service in lowest quote. We having the ability to provide you fair, no obligation, clear & accurate quotation for your move. You can trust on us because most of our managing team and our core work team are working in this family business since 2 decades. Our experience will help you to get tension free work done.
We movers and packers in ulwe simply defines to solve your home shifting worries in best way. just contact our ulwe branch and get tension free. Our home shifting service in ulwe will definitely amaze you & will leave good impression.
Sai Packers and Movers in Ulwe Navi Mumbai
ONLY 1 CALL AWAY TO GET YOUR SHIFTING DONE. CALL US NOW:

9820112269
ADDRESS:
301- Bal Krishna Society,
Plot No-2, Sector No-23,
Ulwe Navi Mumbai,
(Uran) Raigad- 410206.
Phone:
9820112269
Working hours: 8am : 8pm.
WHY CHOOSE US:
Special discount to ulwe localite.
No.1 Local shifting service provider.
Mumbai to all India household relocation service.
Home goods Safety surety and the lowest quote guarantee.
OUR SEARCH KEY SOLUTION:
> Home local shifting in ulwe
> Vehicle or Car transport service
> corporate relocation  in ulwe
> Warehousing & domestic moving.
Looking for Home Shifting Solution? We movers and Packers in Ulwe are best in quality service.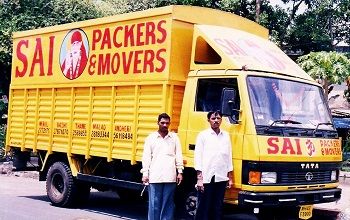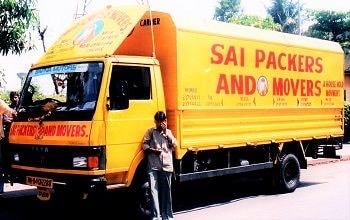 Get relax by calling Sai Packers & Movers Ulwe for households Moving service.
Frequently Asked Questions:
1. How can i Know charges for my household relocation?
Simply call on our mobile or landline number and give detail of household goods to be moved. If you having too much stuff than share your address so that we can send our surveyor for inspection. He will provide you quote without any visit charges.
2. On what all basis Home shifting charges are calculated?
Sai Packers and Movers calculate on the basis of distance, working men's require, packing material's to be used, Number of floors, Lift availability, Toll tax & GST including.
3. What is my responsibility before moving day?
You should sort and segregate the goods which are not to be moved. All the necessary documents require throughout shifting,  valuable goods and Cash should be hand-carried. Arrange society's permission letter.
4. Can packers and movers remove my split A.C?
Yes, Sai Packers and Movers can arrange A.C. technician for removing as well as installation at destination address. From many years we are in touch with most trusted expert technicians.
5.  Can I Postpone my booking dates?
Yes, you can change your booking date. But kindly inform a one-day prior shifting day.