PACKERS AND MOVERS IN WADALA
Shifting home is not an easy task, but Sai Packers and Movers in Wadala can handle your move with sedulous care. Our top-notch handling and packing of minor to major delicate goods will help to deliver damage-free relocation service. Most of the movers and packers in Wadala Mumbai are not even capable of providing the average moving experience. But Sai P&M is a well-known shifting company with a good track record located nearby within your reach.
Sai Packers and Movers in Wadala provides all types of Local as well as domestic shifting services. We cover house goods transport, Office Relocation, Car carrier service, and warehousing facilities. It is important to realize that Moving office and household goods is not only a tedious task but also risky. That's why, expert supervision and perfect handling is quite necessary.
We Sai packers and movers Wadala is the only shifting company that can assure you a satisfying service. After all, our 30 years of experience in the field of relocation will help you to get an efficient moving assurance.
Our high-standard packing material and best loaders will take possible measures to assure the safety of your goods. Whether you stay at Wadala East or West, all you have to do is contact us and get relax. Because later, it will be our responsibility to arrange the resources for your successful move. We are here to reduce your shifting burden by professionally handling your home Goods.
Call Now on 9820350505 and book your Relocation.
REASONS TO HIRE SAI PACKERS & MOVERS:
30 years of trust built by providing impressive home-shifting services in Wadala Mumbai.
Highly skillful laborers for packing, loading, and unloading goods with the utmost attention and care.
All sizes of fleets are available to bind the cargo according to the size of the vehicle required.
The lowest Quote is guaranteed by estimating reasonable charges.
Get Flawless shifting experience with Wadala's top Movers & Packers Company.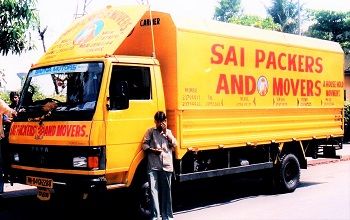 Shifting home is daunting work, but for sai packers & movers in Wadala, it's a cakewalk.
If you are planning to shift your household goods locally, interstate, or Intra-state. then check out our do's and don't checklist. It will definitely help you to remind all the necessary steps that need to be taken, before, during and after shifting.